2016 Guangzhou International Lifestyle & Property Expo
May 20-22, 2016
Exhibition Information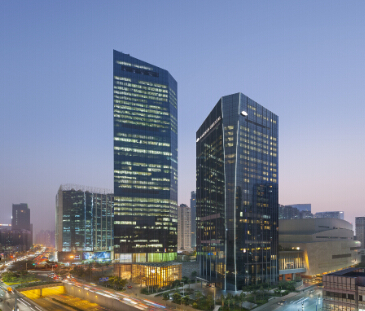 Time: May 20-22, 2016
Location: Mandarin Oriental Hotel, Guangzhou
Hotel Address: 389 Tianhe Road, Tianhe District, Guangzhou 510620, China
Map & Directions

Telephone: +86 20 3808 8888

Area: 6,000 square meters

Quantity of exhibitors: 150-200

Number of audience: 100,000

Host buyers: more than 800
Price:
| | | | |
| --- | --- | --- | --- |
| Booth | Option 1 | Option 2 | Option 3 |
| Type of Stand | Raw Space | Standard | Deluxe |
| Minimum Size | 36 sqm | 9sqm | 9 sqm |
| Price per Square Meter | USD 470 /sqm | USD5000 for 9sqm | USD6000 for 9sqm |
Standard 9sqm booth includes:

Deluxe 9sqm booth includes:

-Partitions & Company Fascia

-Information Counter *1

-Chairs*6

-Spotlights*2

-Brochure Rack*1

-Carpet

-Drinking Water

-Discussion Table*1

-Electrical Powerpoint 220V*1

Partitions & Company Fascia

Information Counter*1

Sofa set*3

Chairs*4

Spotlights*2

Brochure Rack*1

Carpet

Drinking Water

Discussion Table*1

Potted Plant*1

42 inch Flatscreen TV

Electrical Powerpoint 220V*1
Floor Plan:
Services During the Exhibition Arrangement:

===========================================================

BOOTH CONSTRUCTION
The modern exhibition centre and 5-star environment provides the high-end property expo with a conducive setting. The Guangzhou QLP provides 2 types of booth selection, namely, the exhibitor can select to take up raw space and do its own design and construction or alternatively, they can select a standard booth package consisting of partitioned booth with company fascia, carpet, information counters, electrical power-point, information counters and chairs. Just bring your display along for the show and that is it.

RAW SPACE BOOTH
If the exhibitor wishes to do their own special design, they need to communicate with the QLP Organizer to ensure that the design is in line with the whole concept of the exhibition and the booth set-up contractor needs to ensure adherence with the regulations. If there is any need, QLP Organizer can introduce a list of recommended contractors to assist the exhibitor to create a design and to build an admirable booth.

STANDARD BOOTH PACKAGE
The QLP Standard Booth Package includes :
Complete set of partition walls, carpet and 220V electrical point
Company fascia name
Booth lighting
Information counter with storage
4 numbers of chairs
1 number round discussion table
1 rubbish bin
1 plant
Cleaning service
Drinking water

This property Exhibition covers the wide Great Pearl River Delta, one of the most developed economic areas in China, geographically centered on Hong Kong, Macao and Guangzhou, involving two provincial special Administrative Region, two sub-provincial cities and seven prefecture cities in Pearl River Delta. This region covers an area of 181,000 square kilometers. From the perspective of economic scale, Great Pearl River Delta is equal to 1.2 times of Yangtze River, which has become the global third metropolis agglomeration.

Spring and autumn are generally considered as the good season for property sale. And compared with spring, property Exhibitions in autumn have been proved to have better effect, when new listed buildings quantity and trading volumes are very considerable and most overseas real estate developer/agent seem optimistic on the promotion scheme in this period as well. The property exhibition in Beijing and Shanghai usually end before October 2nd. In addition, with the change of seasonal climate and time, the hosting places of property exhibition gradually transfer from northern places to southern places and finally settle in Guangzhou. The reason why arranging the property exhibition after the National Day holiday is that it can assure professional visitors have enough time to make assessment and options on purchase or investment. At the same time, the weather in Guangzhou in November is very pleasant, which is another advantage to attract visitors to come to Guangzhou to participate this exhibition.

The objective of this ?International Preperty- Investment Expo, Guangzhou? is mainly positioning in holding a commercial and comprehensive housing expo by gathering many resources, including domestic and international real estate developers, agents, immigration companies, travel agencies, investment and financing institutions, and media. It is aimed at integrating the resource in housing industry circle, commercial real estate circle, investment circle and mainstream media, sparing no efforts to set up the platform for real estate industry, relevant housing industry and related services, as well as supporting enterprises to communicate with consumers, with real estate as the leading industry. In addition, more complete exhibition industrial chains should be integrated in order to facilitate health and sustainable development of the real estate industry.

Sponsor: Guangdong Committee of China Council for the Promotion of International Trade 、Real Estate Guide

Co-Organizating Media: Guangzhou Daily, Yangcheng Evening News, Real Estate Biweekly, Southern Metropolis Daily, Tencent, Guangdong TV, Foshan TV

Pre-registration of audience: The audience can obtain entrance tickets for visiting the exhibition free before the exhibition through official website, micro-blog and other systems of the exhibition.

On-site registration: The audience can gain the entrance ticket by depending on their business cards and also by filling in the registration sheet on the site.

Host Buyers:

More than 800 host buyers from the following trade associations will be present during the exhibition: CEOs from large enterprises in finance, bank and real estate industry, senior white collars, noted public figures, ambassadors, actors and media people, high-end customers of the bank, and investors with personal assets of more than 30 million yuan, from Golf Club, Famous Car Club, VIP customers of the bank, owners in high-end communities, Jewellery Association, Luxury Institute, China Real Estate Research Institute, and China General Chamber of Commerce, etc.

On-Site Activities:

1、?Invest in the Whole World and Focus on China?- International Property and Investment Forum
2、In the evening on November 15th, government officials, noted public figures, high-end buyers, and representatives of exhibitors will be invited to the Appreciation Dinner for further communication.

3、There is a buyer lounge for host buyers, so as to provide a private high-end negotiation area for host buyers and exhibitors.

4、Real-time presentation area is set during the conference to provide recommendation services on the site for exhibitors.

Media partners for exhibition promotion:

Dozens of road shows, press conferences, promotion event and other activities will be held to warm up the exhibition one month prior to the opening of the exhibition. All local media in Pearl River Delta and Guangzhou will carry out comprehensive tracking reports on the exhibition.

===========================================================


EXPO INTRODUCTION

2016 Guangzhou International Quality Lifestyle & Property Expo will be held during May 20-22, 2016, at the Mandarin Oriental Guangzhou. The expo will be South China?s largest and most influential and professional overseas real estate investment exhibition, being at the forefront of the industry and striking at the hot market by providing an ideal platform for investment information to flow to those interested to invest overseas.



QUALITY PROJECTS & METICUIOUS SERVICES


The exhibition will provide both domestic and foreign visitors a display of asset management, quality education, financial planning and other safe, sound, rational and mature ideas and investment products so as to deliver to our visitors such professional, authoritative and top-notch services and high end investment products to not only project the concept of international quality lifestyle but to bring to reality for those who aspires for them.

HIGH-QUALITY REAL ESTATE FROM THE WORLD
Guangzhou QLP endeavors to provide the most extensive high-quality real estate from many countries and regions. The exhibition will bring together properties from more than 30 countries with a total of more than 100 exhibitors to provide a wide range of real estates from regions such as the Americas, Europe and Asia Pacific as well as other regions and showcasing properties from countries such as the United States, Canada, United Kingdom, Portugal, Cyprus, Greece, Thailand, Malaysia, the Philippines, Singapore, Australia, etc.

INTERESTING PROJECTS & EXCITING ACTIVITIES
Guangzhou QLP will be a three-day exhibition with a series of exciting activities for visitors and exhibitors to interact and enhance understanding. The exhibition and its array of activities will be held daily 10:00am - 17:00pm with seminars to provide investors with the knowledge to invest wisely in international properties. There will also be an Gala Dinner as a gathering of community elites and our valued exhibitors for the purpose of networking.

Contact

Freena Wang

General Manager



Cell: 86-13801087331
Email:

freena_c21@yahoo.com

Guangzhou International Lifestyle & Property Expo